An open letter to anyone - please help my Kickstarter campaign to succeed!
2015-11-24 16:08:15
For those who do not remember me, this is Malte Kosian speaking.
I'm pretty sure that we met in San Francisco, Austin, Hamburg, London, Cologne attending the GDC, a gaming conference or another event.
In these darkest hours of the current year insane thinking seems to rule the world.
But it's so close to thanksgiving and the holidays.
Wouldn't it be the best to create and share good feelings right now?
Games are fun, art is sanity!
Stop the world falling into madness! Stop the Angst.
Heal the world and make games, make art.
Make both at the same time with the 'Reactive Canvas'.
You can get one
here https://www.kickstarter.com/projects/maltekosian/break-in-the-frame
!
Are you still not convinced to help me?
I am an artist, poem-writer and game designer since the late 1990's.
Not so strangely my art involved playing, sound making, random combinations,
haptic perception and more, right from the start.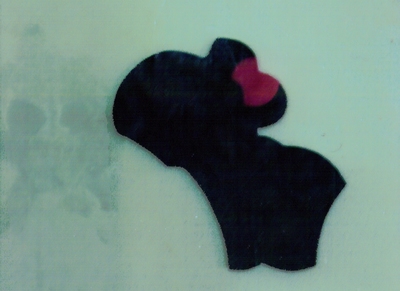 rabbit image - generated by semantic tree based random numbers
Back than I tried to combine painting and sculpture with modern technologies.
I also did some programming experiments. But in the 80's and 90's electronics were
a developing technology still. So the results had very limited expression.
Still I am doing playable combinatoric art games. In the play the observer arranges two or more canvases. More often than not the canvases are squares. Older ones are variable shapes.
small two canvas composition on the left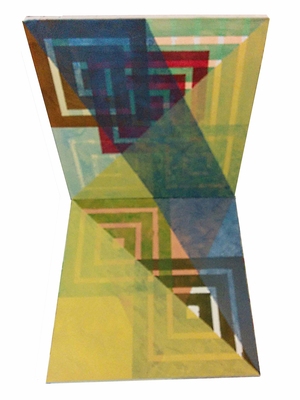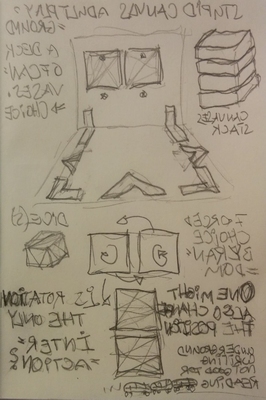 on the right: exemplary sketch of a larger adult playground
Since nowadays it is possible to use much smarter devices. These mobiles are so much smaller. They can record, produce and play sound and music, measure a lot of stuff and are still easy to program. Or our ability to do so has grown.
That's why I had the idea for the "reactive canvas" - a normal paintable canvas
with a mobile device mounted in the back. Now canvases can interact with each other,
communicate with the audience and indeed to the world.
I am running a Kickstarter campaign called "Break in Frame" to finance and to share this invention.
http://kck.st/1KY4niJ
I know you can support it!
Yours faithfully,
Malte Kosian
Share the article: